I bought a Meidjo 2.1 with Alpine Heel in winter 2019 and used the binding 50+ days for ressort and backcountry telemark skiing. While the binding performs all in all very vell in descent mode, there a few problems I unfortunately had to experience :-(
Ski stopper
First of all – the stopper cannot be used in ascent mode. It makes an horrible noise.
Low tech toe part
The Meidjo low tech toe piece worked well for about a year, but over the last few weeks the binding released a few times when I was ascending over hard snowpack. Fortunately it never happened something serious and I didn't loose (completely) my ski.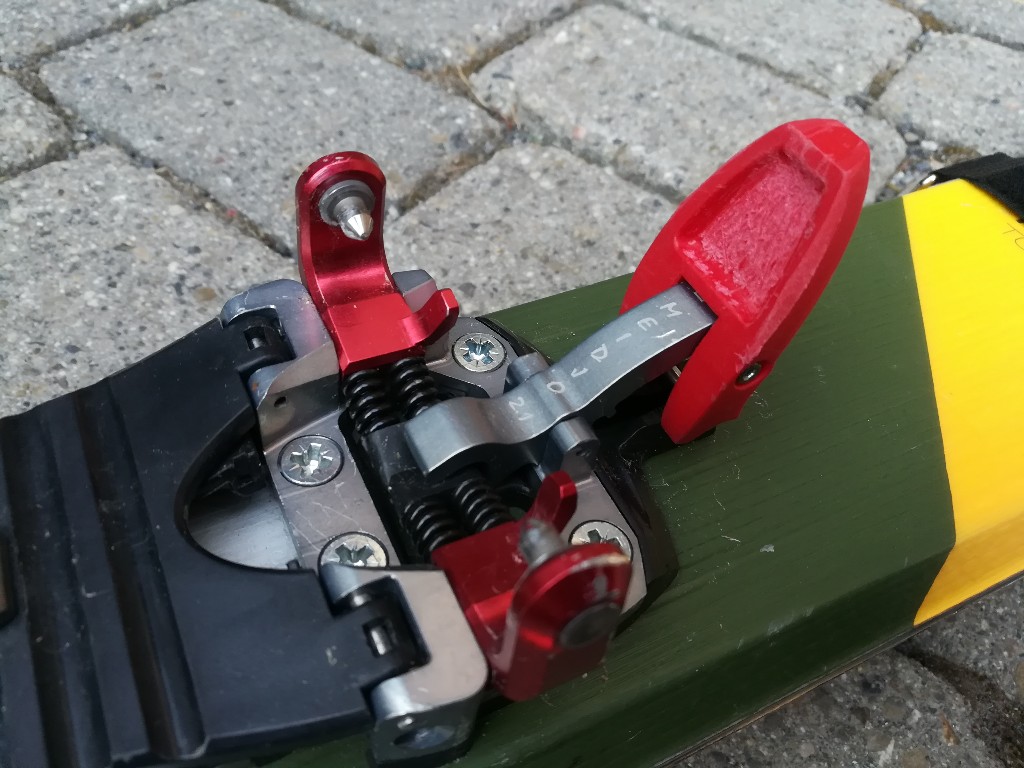 Quality issues
After one season both of the plastic parts of my bindings broke. God news, I got new ones in a hurry from m-equipment.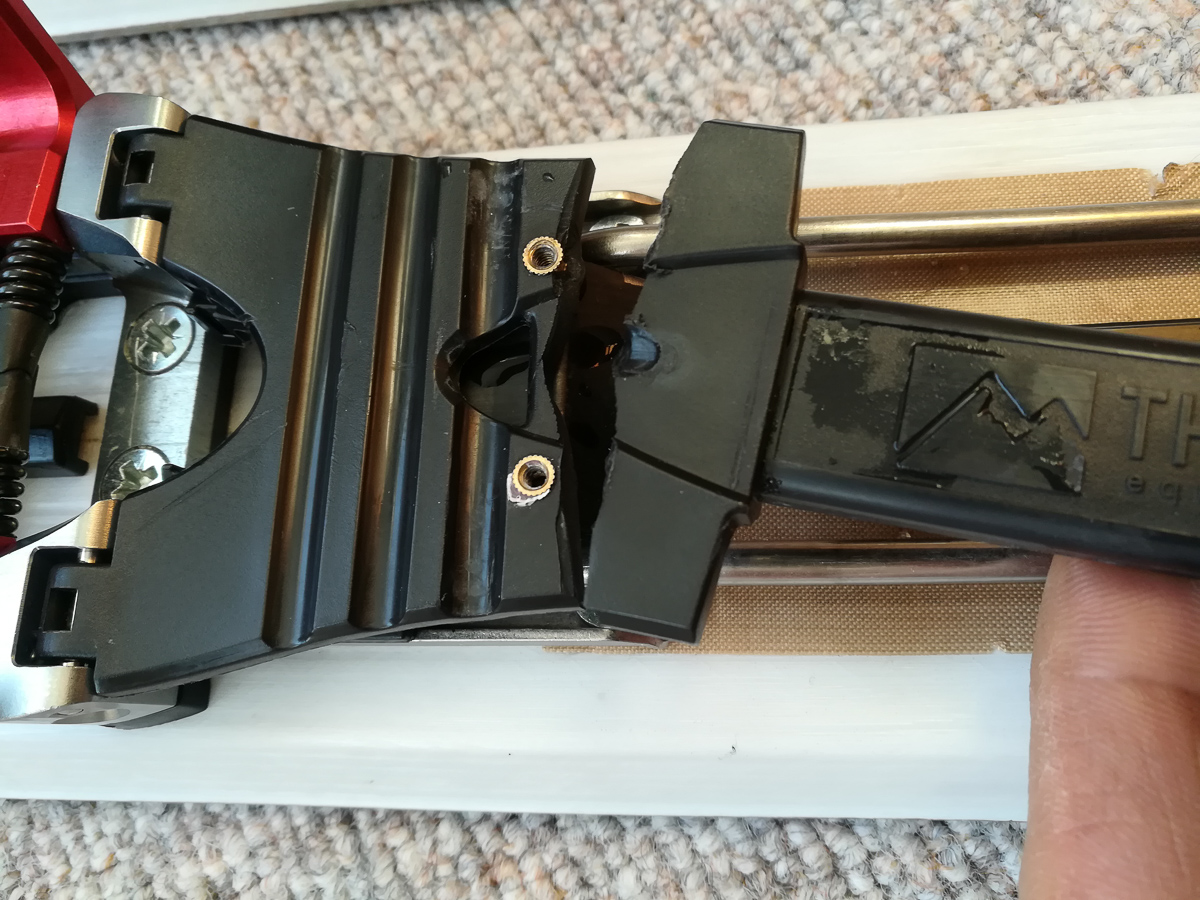 Snow build up
There is quite a bit of snow bildup while hiking up in fresh or wet snow.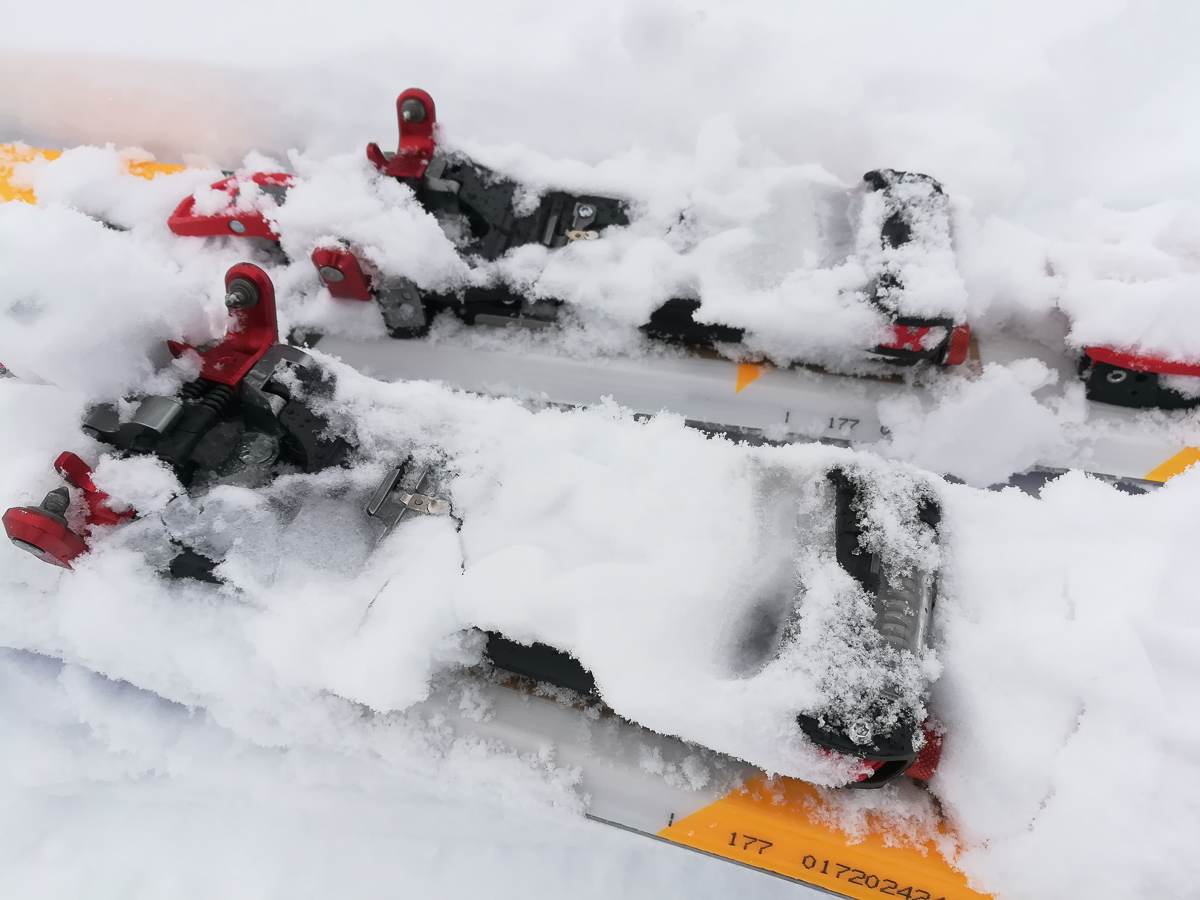 Crampon interface
After a year I started loosing my crampons while hiking. The crampon interface was too lose to hold the crampon in place.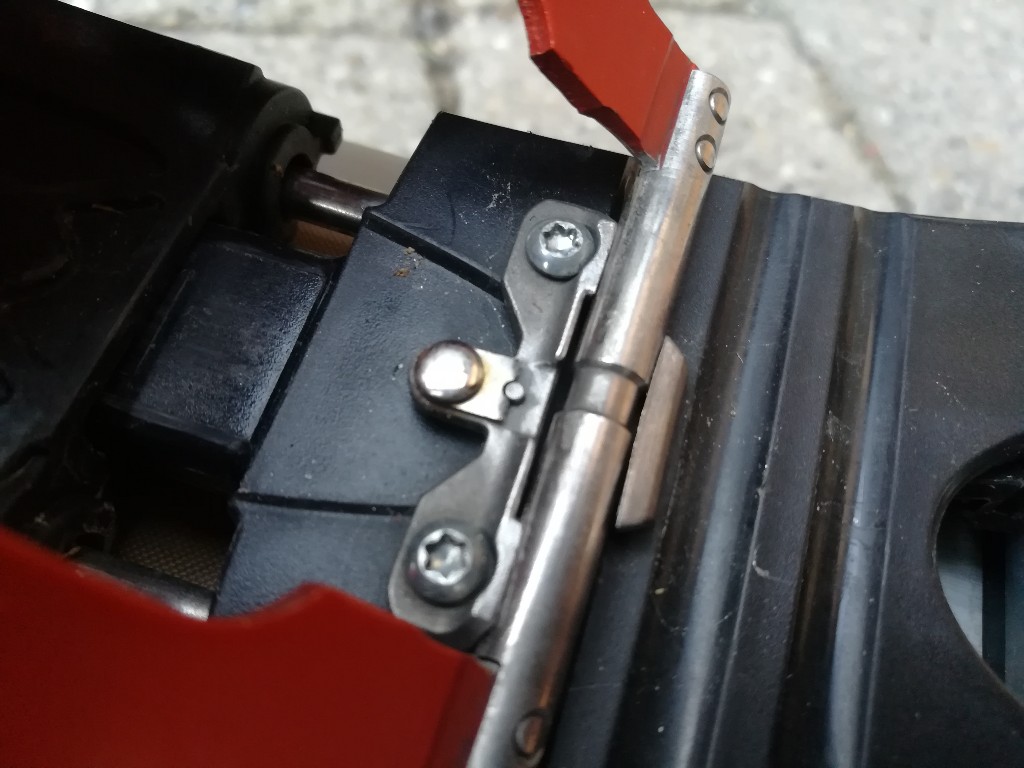 Alpine Heel
I bought the Alpine Heel for more safety riding steep couloirs and riding in bad snow conditions. But honestly I was never very happy with it. It always released after a few seconds… :-(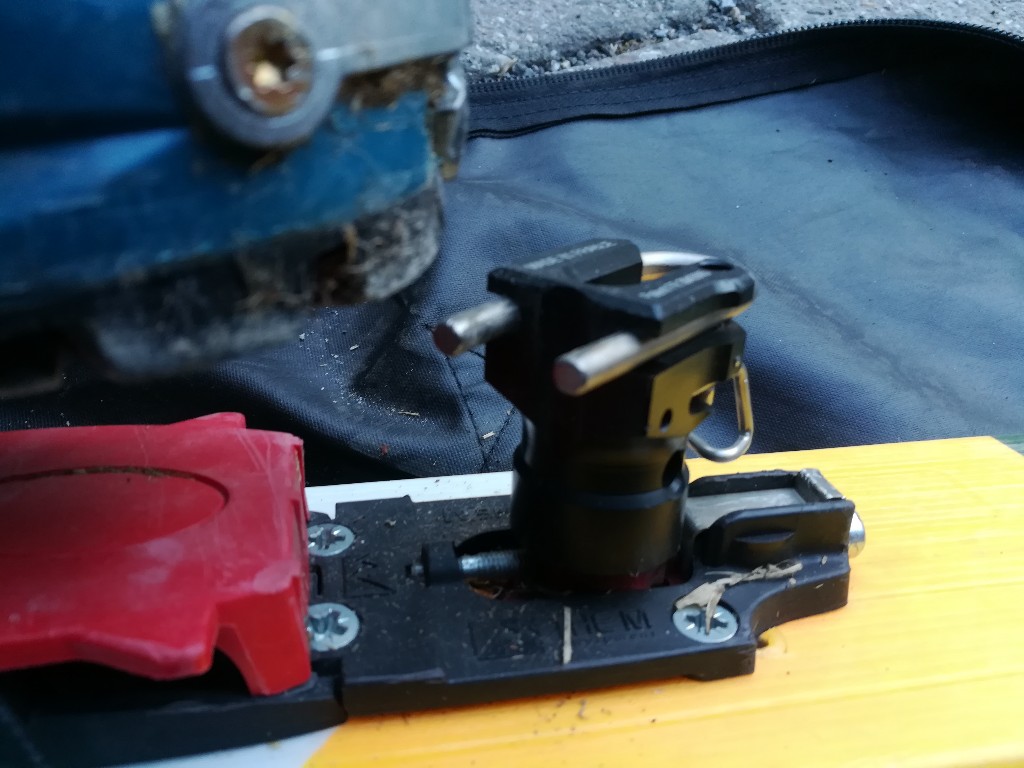 Unwanted release after low side impact.
Wire-fixation for ascenting
For ascending, there is a little wire for holding the upper binding plate in place. When I got the binding a year ago, this wire unlocked various times unwanted. It's easy to fix – you just have to bend it a little bit. But this is not something I expect from a 600 Euro binding.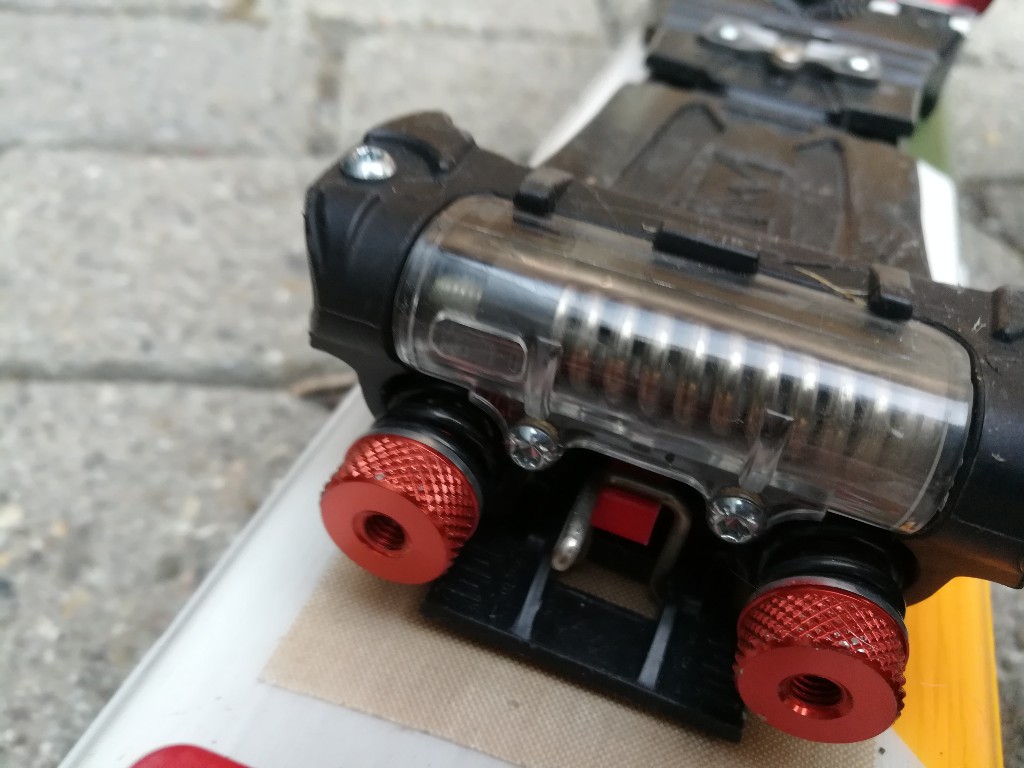 Telemark shoe tech insert
Unfortunately Scarpa doesn't add a tech insert at the heel. Unless you use Crispi boots, the Alpine Heel is for no use anymore. I went for a DIY solution, but I have to admit that the Alpine Heel doesn't work properly. Its just to soft, and therefore release to early.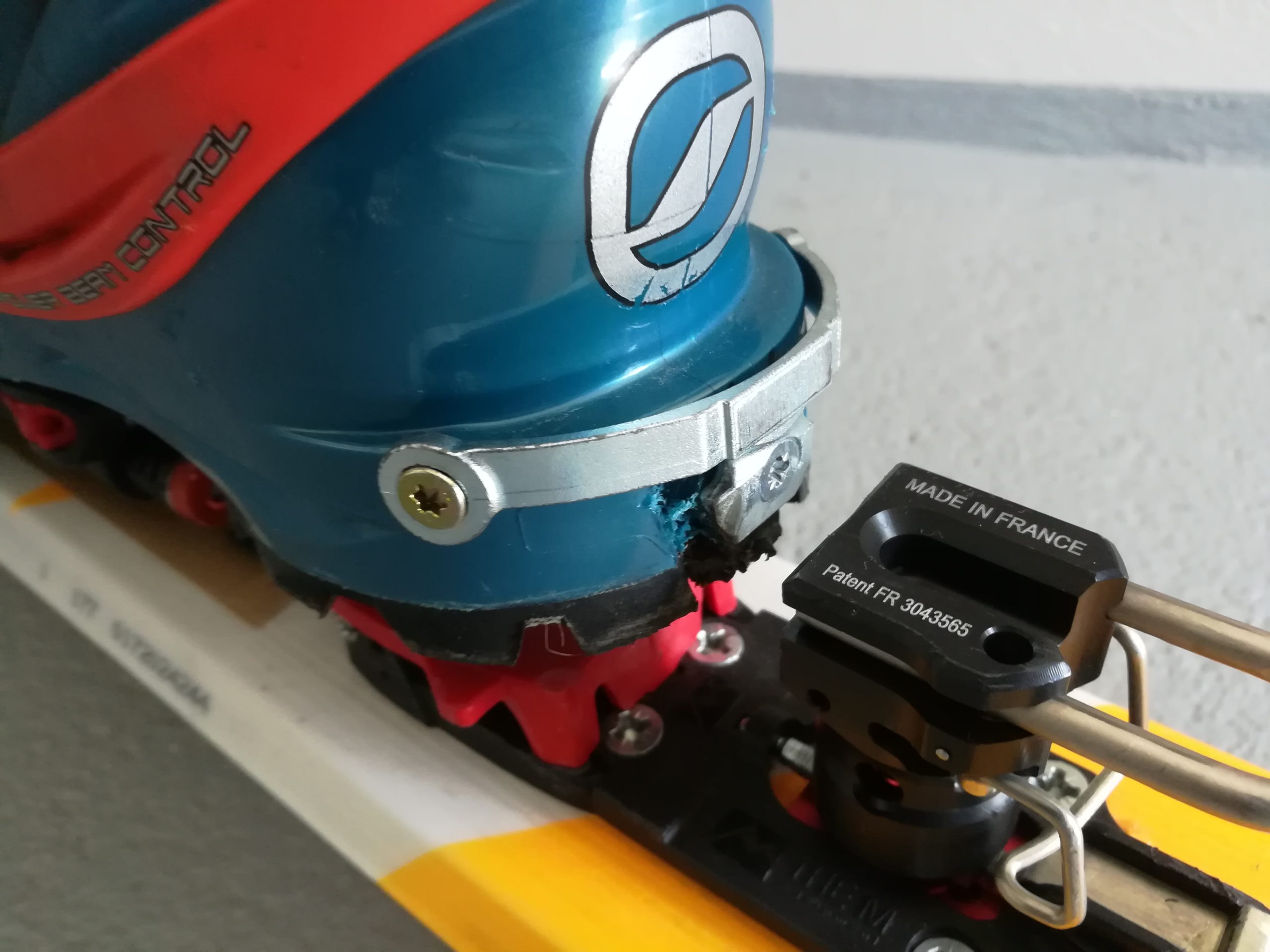 Scarpa Tech Insert quality
Unfortunately the toe insert of my Scarpa shoe broke after three years and made the shoe worthless. More a Scarpa than a Meidjo problem, tough…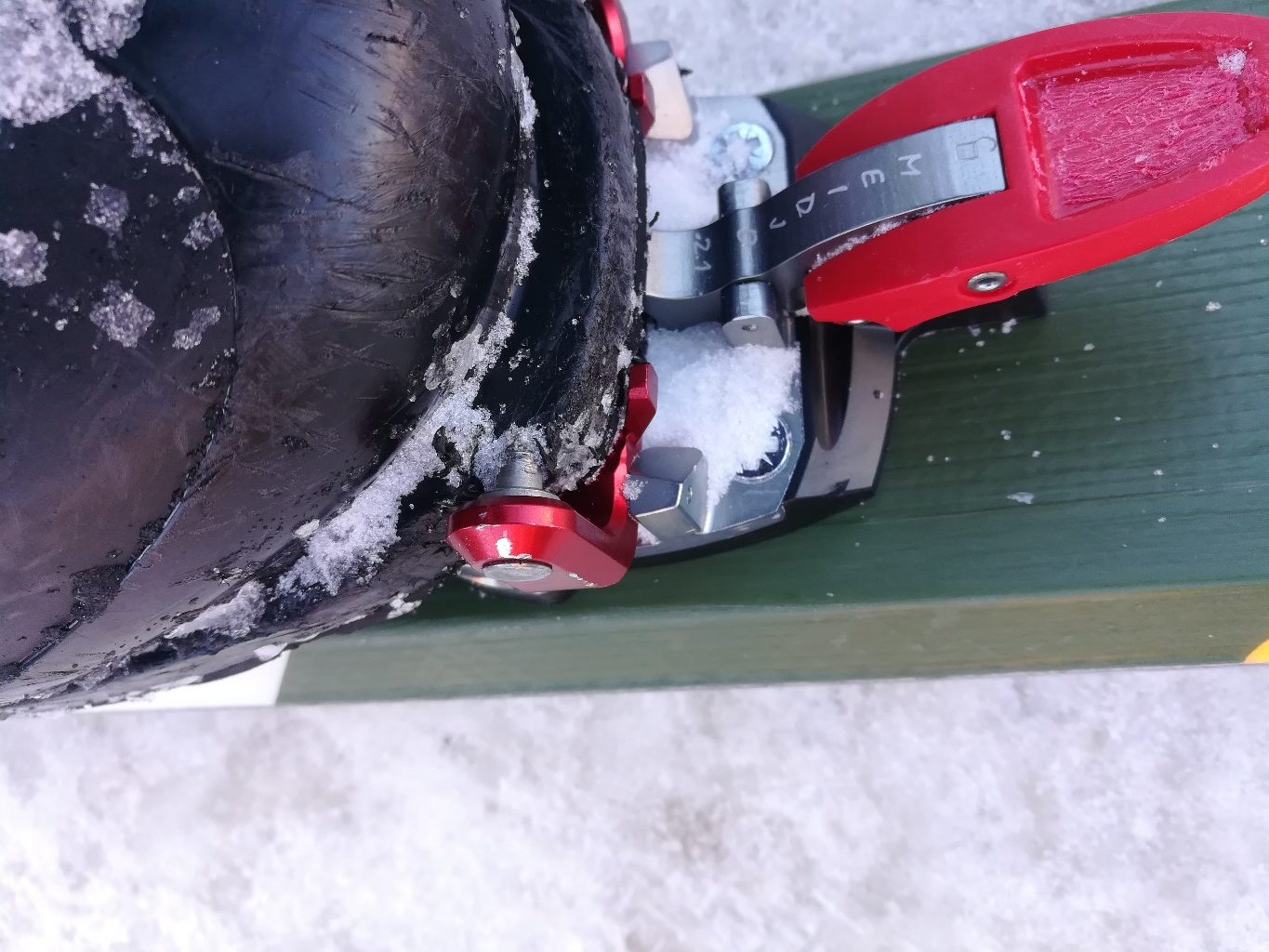 Conclusion
I bought the Meidjo 2.1 because of it's low weight, the hiking comfort of a pin-binding and the possibility to use the Alpine Heel for steep backcountry descents.
As you can see, I had lots of troubles with this binding. Actually I had about every problem you can imagine. So would I buy this binding again? I think not. For the very high price tag it's just not working good enough. The lack of ski stoppers and the poor function of the Alpine Heel are the main points for this decision.
At the moment I would accept the weight penalty of a Outlaw X. Also for backcountry touring