Volcano Pili – also called Acamarachi – is a 6000m+ volcano close to Paso Jama (boarders of Bolivia/Chile/Argentina). While we rode the laguna route in southern Bolivia, we realized that we will end up at 4600m when we leave Bolivia. To the base camp of Pili there are just some kilometers on tarmac and another 20k on a piste to cover.
So we decided to add the climb of Pili to our two week laguna adventure. Definitely not with the "freshest" legs, but we couldn't resist to give it a try…
Here some information, pictures and advice for you if you would like to climb the volcano too.
From the Chilean border post at Hito Cajon (4600) take the tarmac road in direction to Paso Jama/Argentina. It's a good road through nice landscape. There is not much traffic and you'll likely have a tailwind.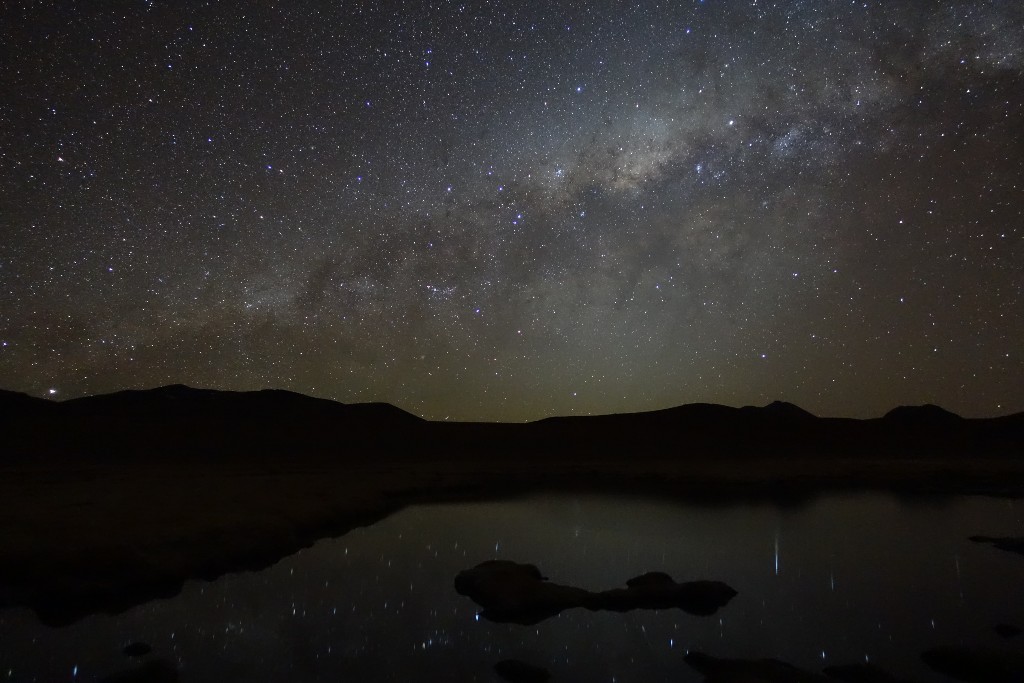 Nice camp spot at a laguna with good freshwater. 7km later you have to turn right on a gravel road.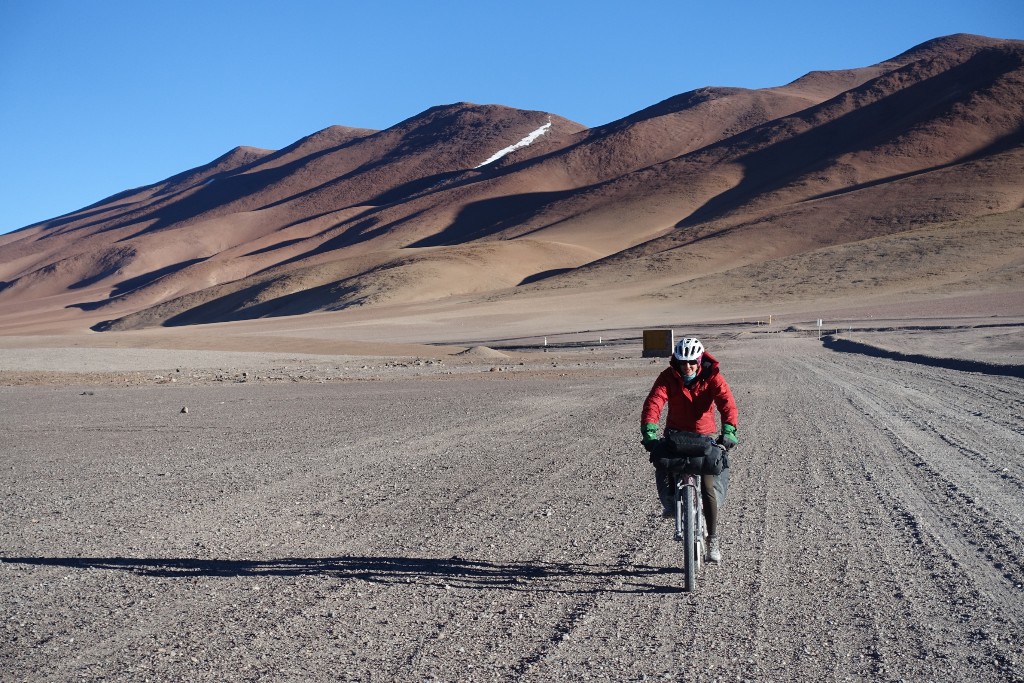 First the road is quite ok. Nothing you'll be scared of when you just finished riding through southern Bolivia :-)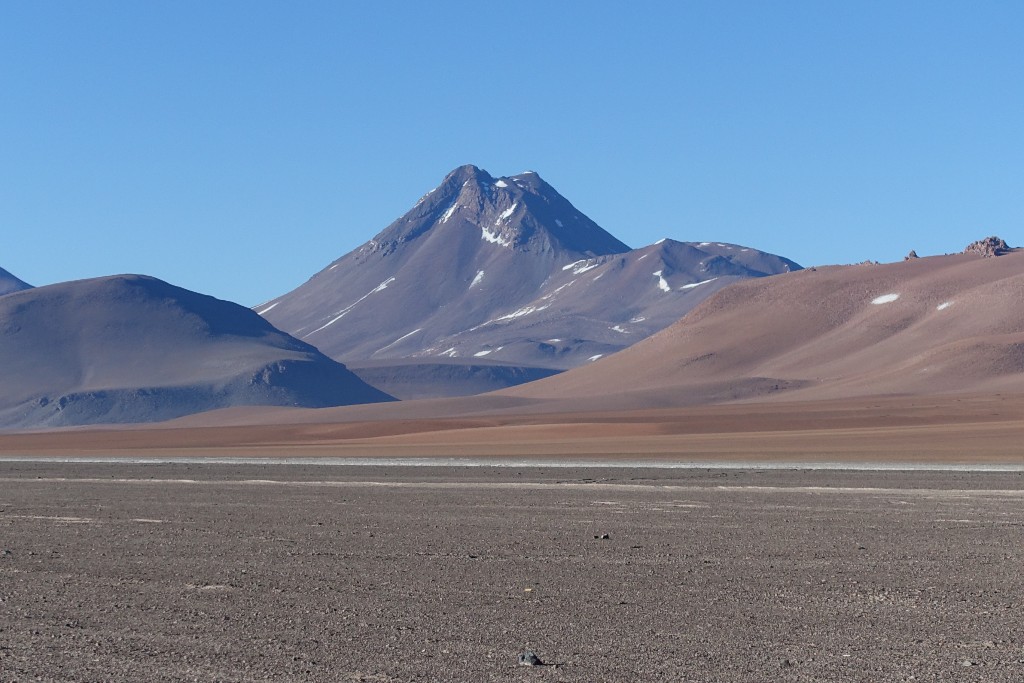 The beautiful cone of Pili comes into view.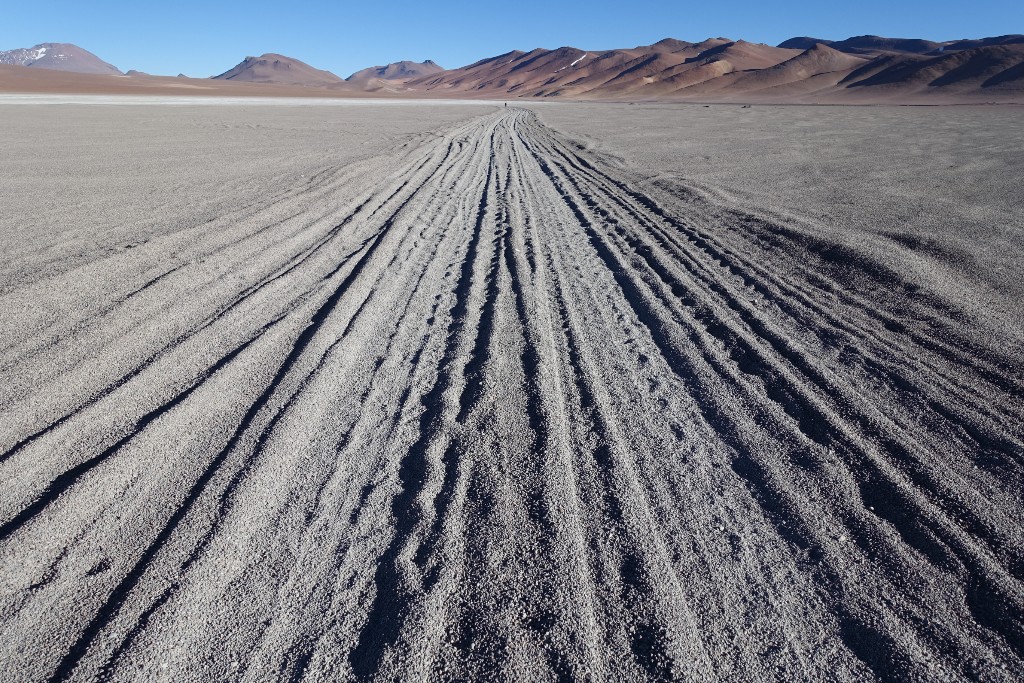 The road condition gets worse…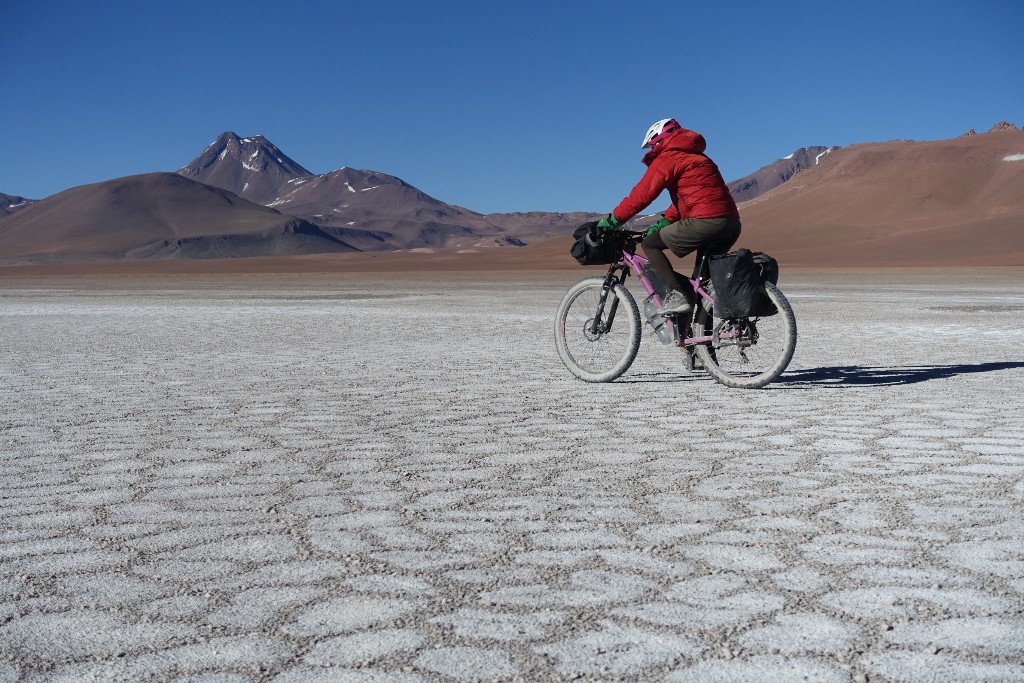 Nice riding for a moment…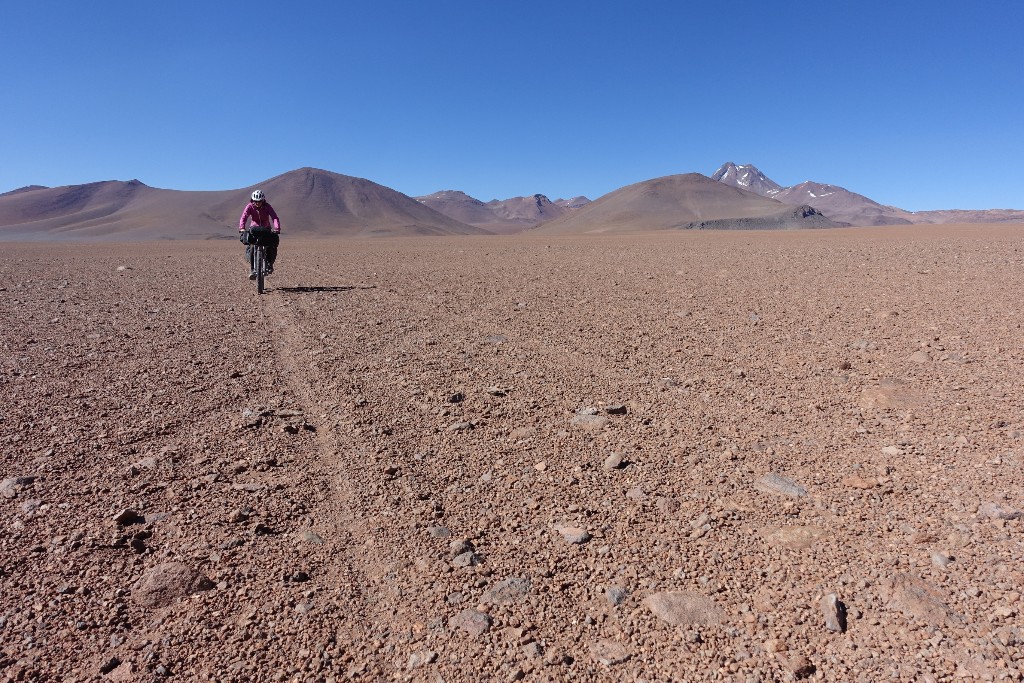 After a while we decide that it is easier to just ride across the puna. It's not to soft, sometimes we can also use some car traces.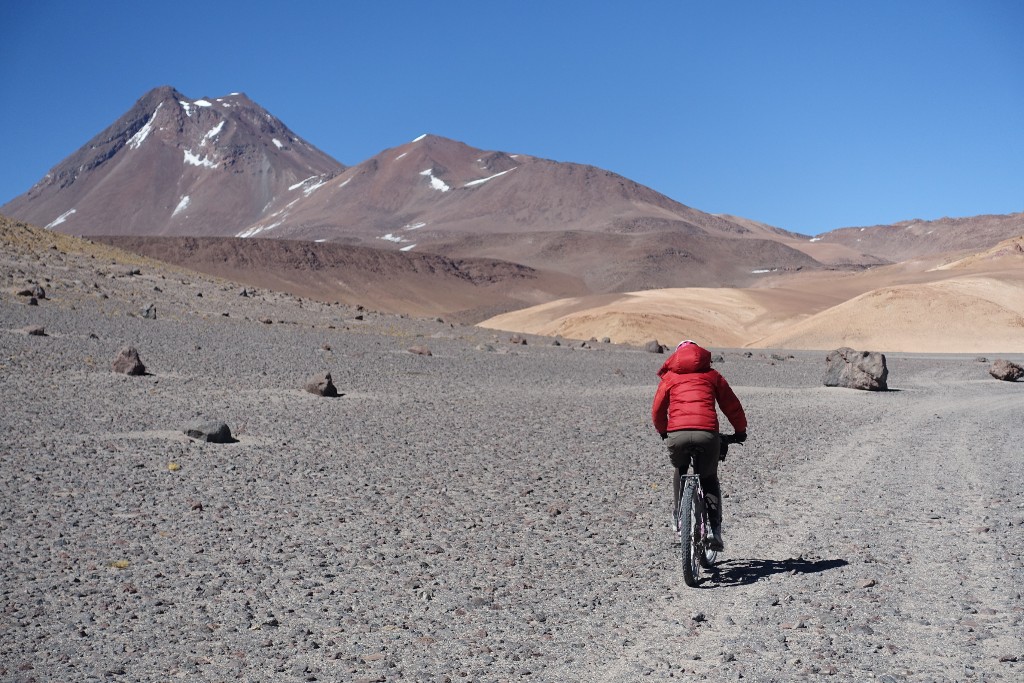 The last few kilometers to the base camp without luggage. We did hide our stuff close to a boulder about 3km before the official base camp.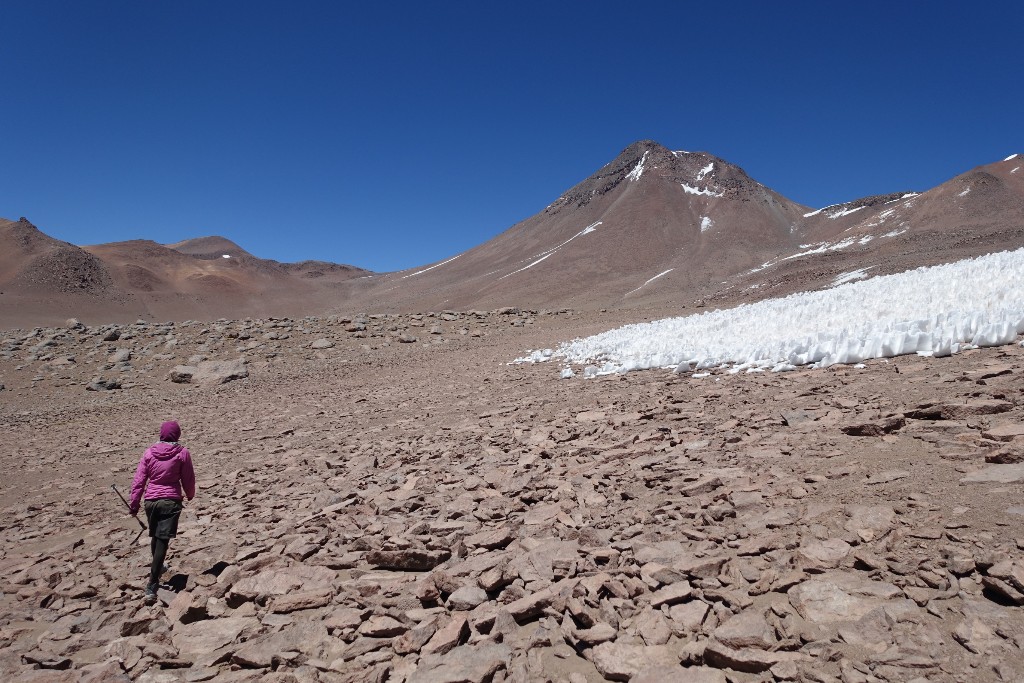 From the base camp at 4600m there is a jeep track going up to 4800m over like another 3-4km. But it's very steep you would have to push your bike for about 20min. Decide for yourself if it's worth…
If hiking this part, don't underestimate the time needed for the horizontal distance…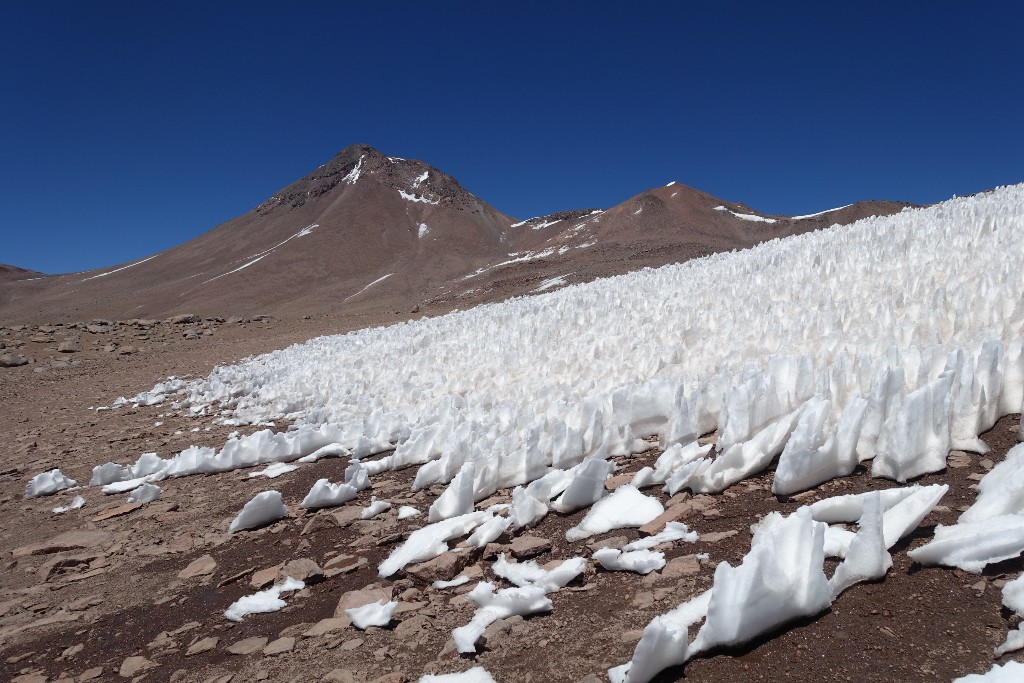 Penitentes at 4800m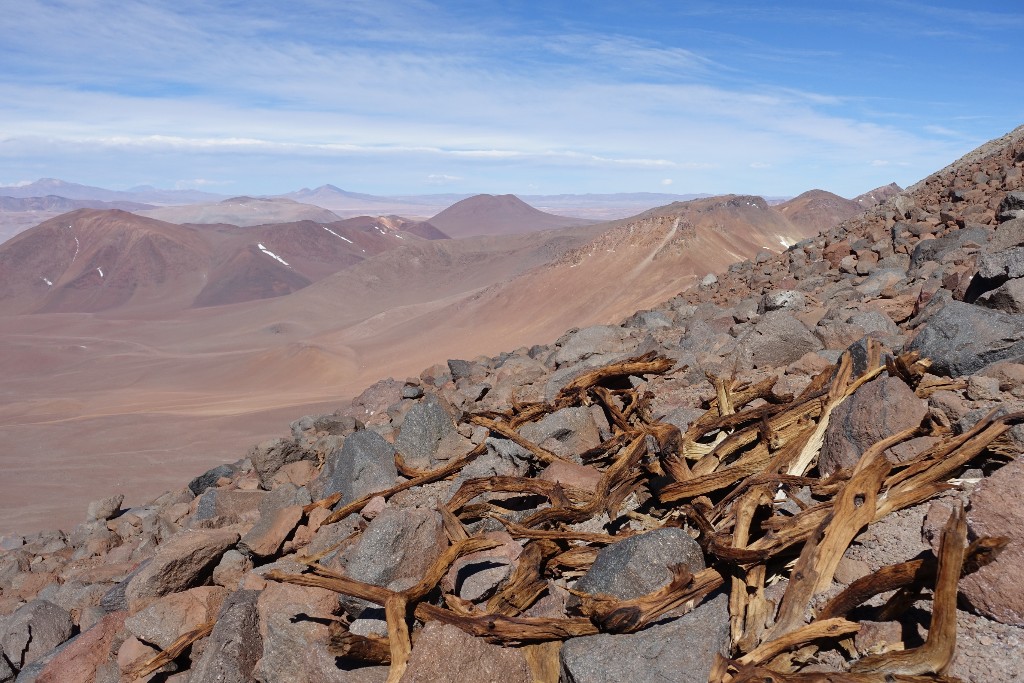 The track goes up to the col at 5500m on the right side of Pili. The whole climb is quite rough – big boulders, scree, …
Take care not to hurt yourself on loose boulders.
No idea who the wood carried op here on 5600m. Is it from Inca times? No idea…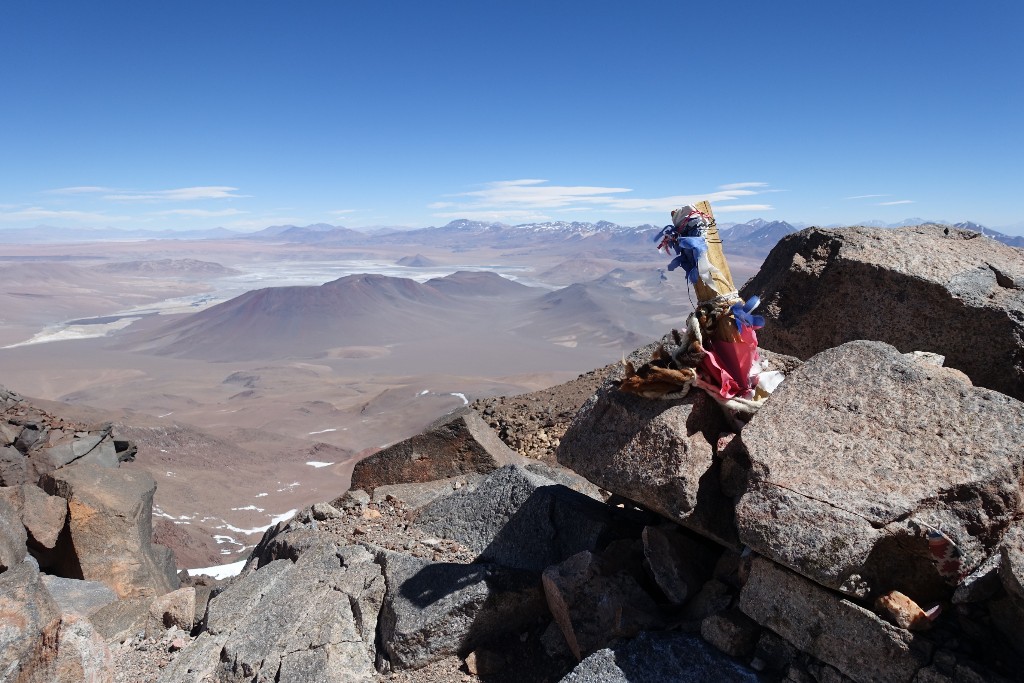 The trail to the summit is not very easy to follow. Make sure you have the OSM-GPS data and keep your eyes open for existing trail traces.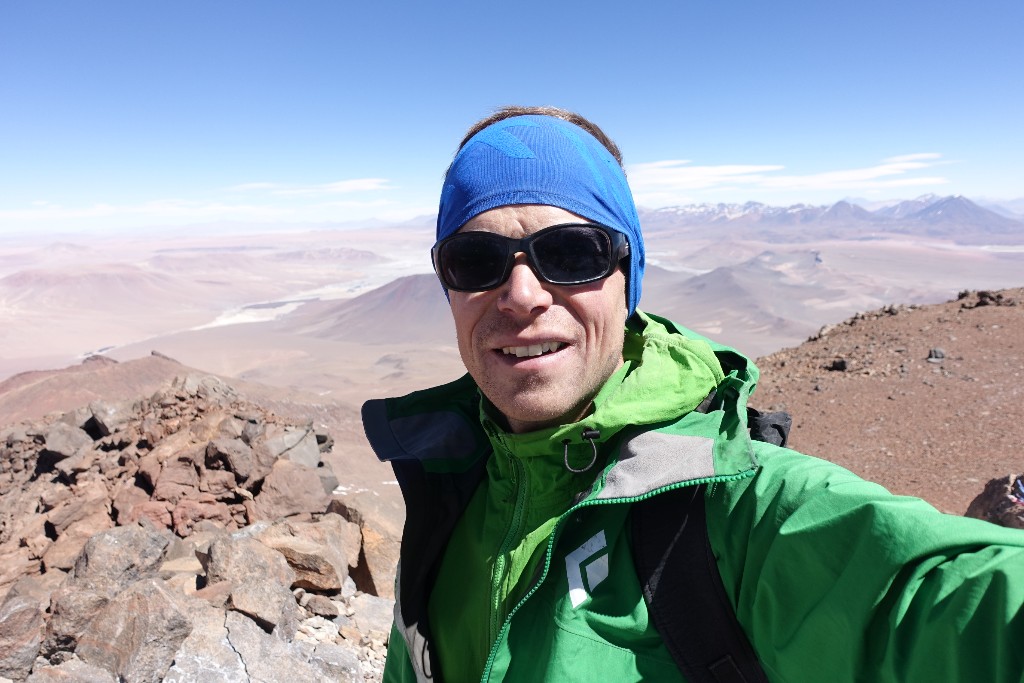 On the summit on 6048m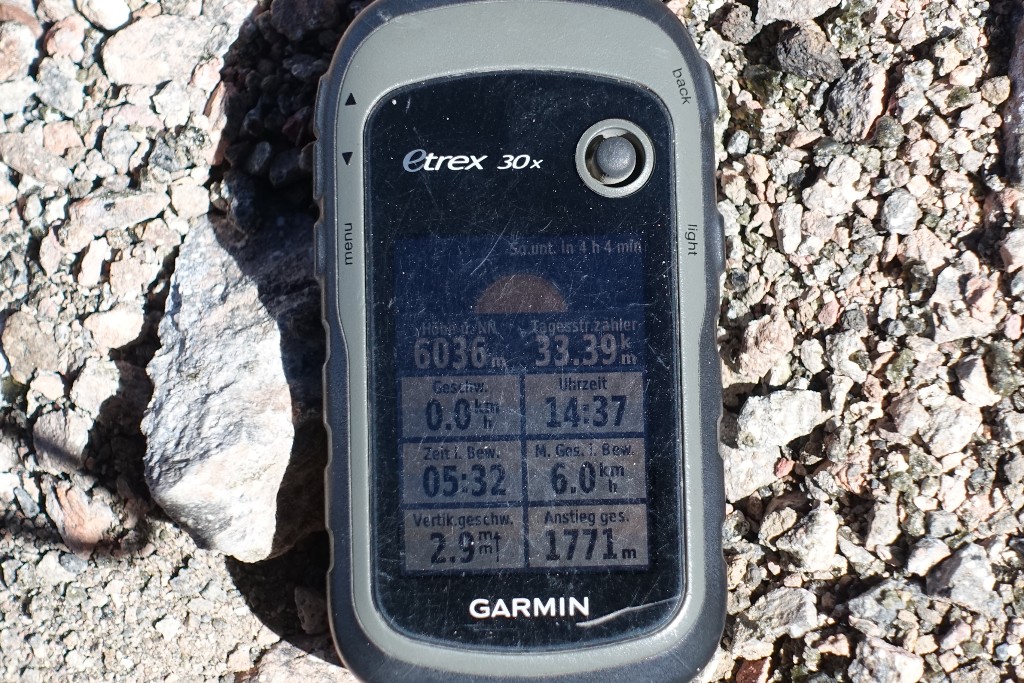 A few meters difference from the official altitude. Hiking time from the base camp was 6h 30. As you can see did we have a very late start (10 a.m.) because of the bad road condition to the base camp.
Plan to spend about 2.5 to 3 hours for the descent. It's quite slow going and no "scree-surfing" like on other volcanoes. The horizontal distance should also not be underestimated.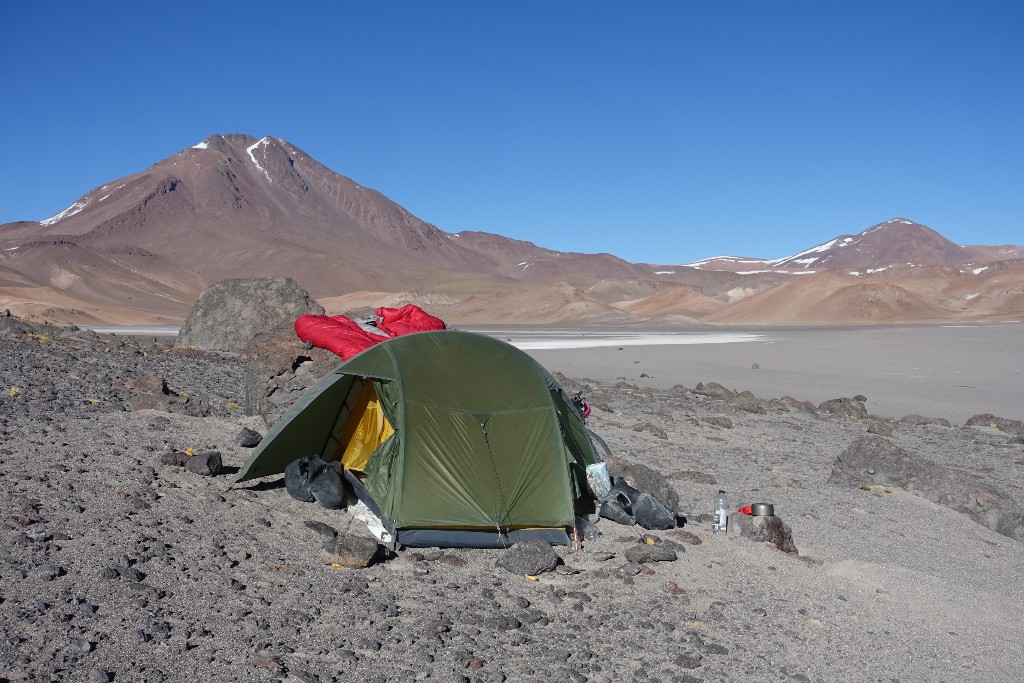 Our camp spot about 3km before the official base camp.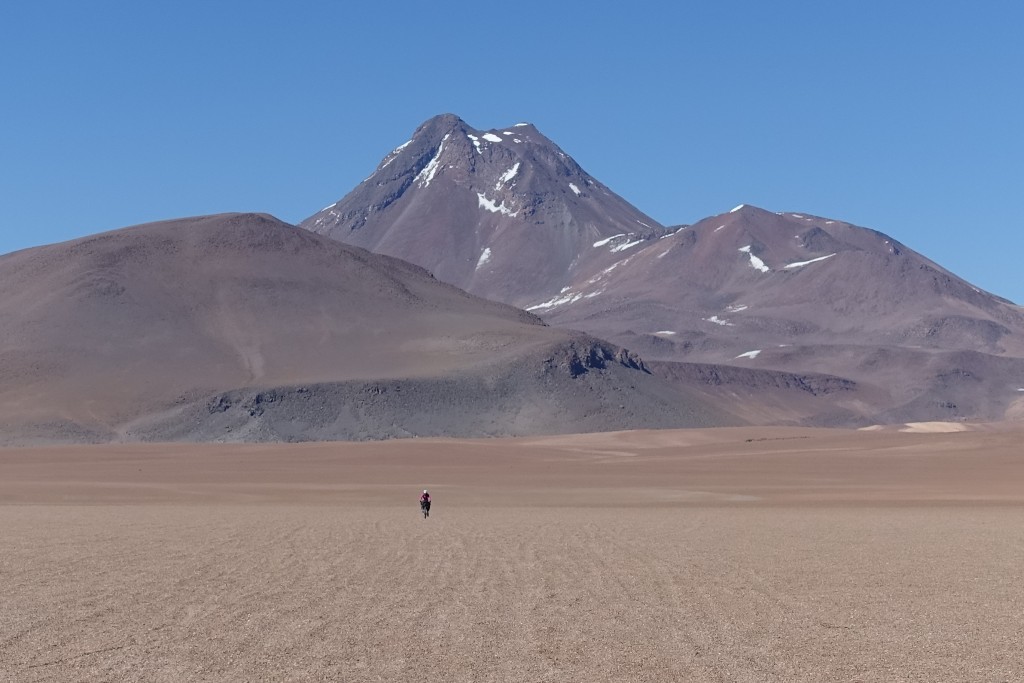 Riding over the puna. Pili in the back.
Wrap up
Pili is a very nice volcano and it's base camp quite high. The base camp is quite easy to reach, because there is less than 100m climb from the tarmac.
Water is quite easy available. We've been there at October 2018 (late dry season) You can bring water from the laguna near the main road if you don't want to take a risk. Check out the waypoints for the water sources…
The climb it's not an easy one. Sometime the scree can be loose. Two steps up, one step back… So just take your time.